Note- This Post is also be my "NoteWorthy Art Shows, February, 2017" Post. The most "NoteWorthy" Show I saw this month just happened to be outdoors. (Yes, NoteWorth January is coming.) What follows is, also, something "different" for this site. 
This month marks the 12th Anniversary of the Art Installation "The Gates," by the Artists Christo & Jeanne-Claude, in Central Park in February, 2005.
I took those two week off so I could try to see all  23 miles of it. It culminated with my being very fortunate to stumble upon the Artists, on a hilltop, on the very last night of it as they watched it's final sunset, together. I wondered what they were thinking watching the climax of the gigantic project they had begun in 1979. For me, it was an unforgettable moment capping a once in a lifetime experience.
"Time, time, time
See what's become of me…"*
Walking around a different NYC Park, The High Line, this February, twelve years later, often with no one else in sight, I couldn't help remember what Christo & Jeanne-Claude said about why they chose February to hold "The Gates." They mentioned that "their free hanging saffron colored fabric panels seemed like a golden river appearing through the bare branches of the trees."
"Look around
Leaves are brown
And the sky
Is a Hazy Shade of Winter"*
The photos I present here are meant to be taken individually, as what they are- isolated scenes from a large landscape, and so as individual works themselves (please click on the image to see it full size), and also to be taken as a group that tries to give a sense of the larger experience. They were all taken in February, 2017.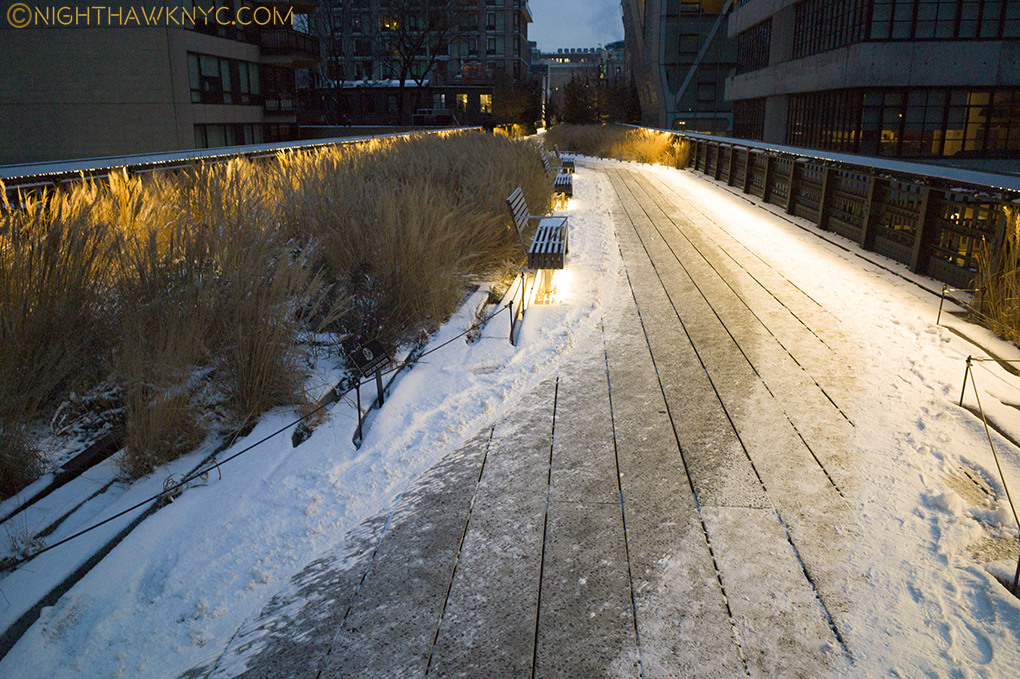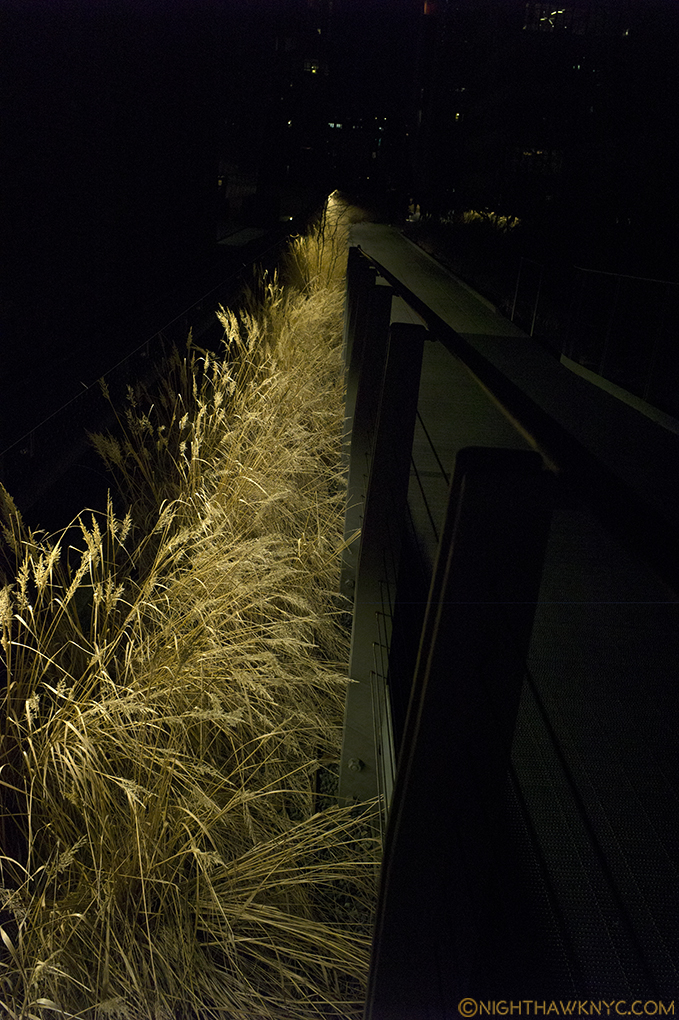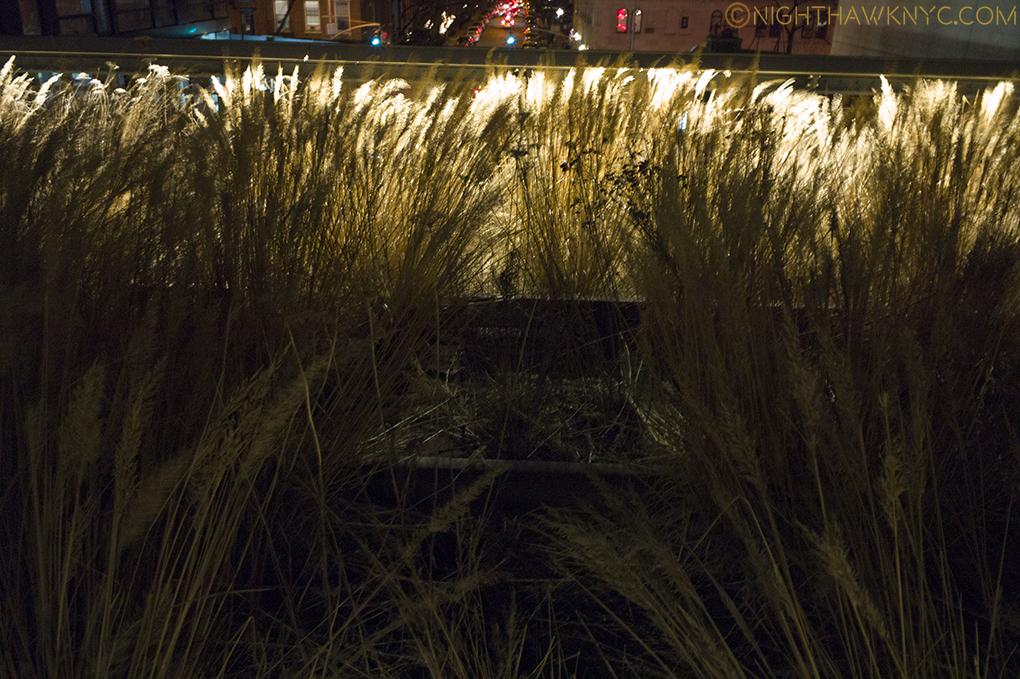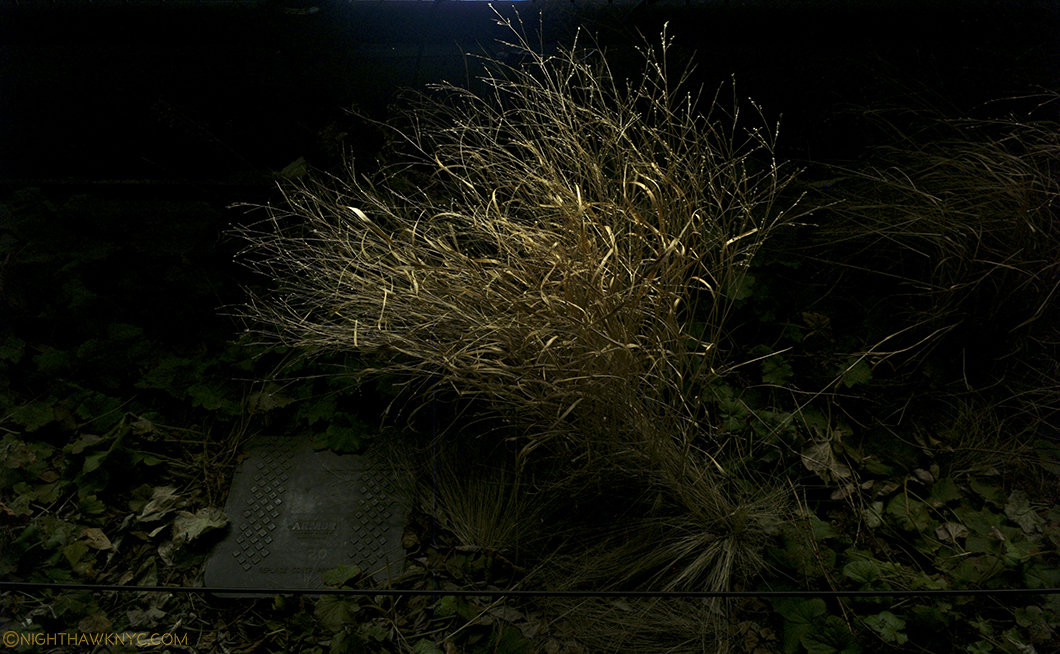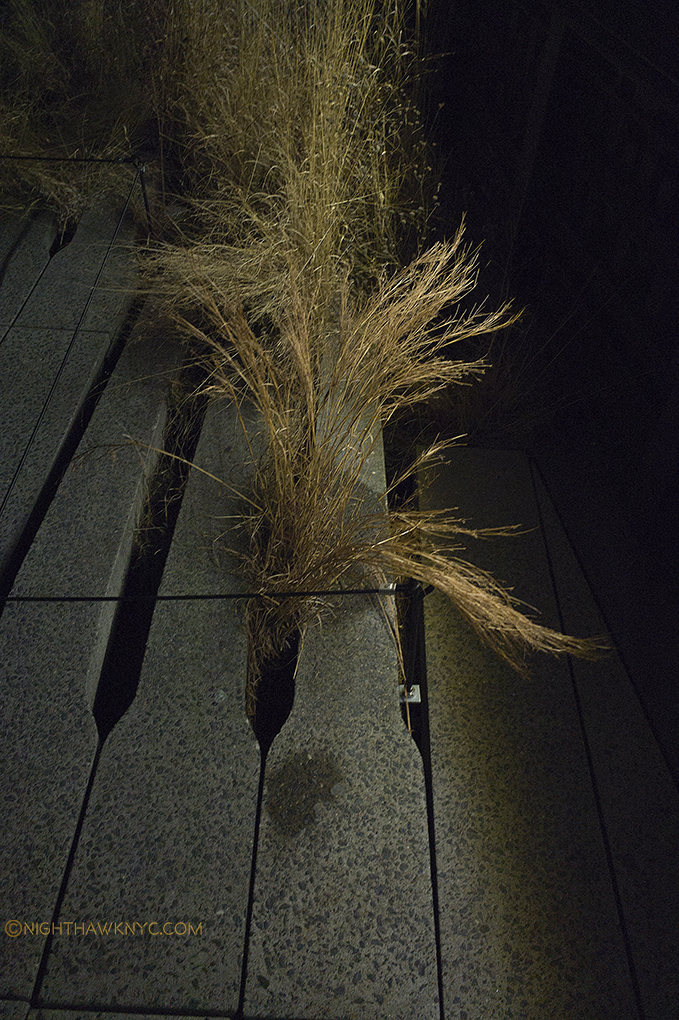 "Look around
Grass is high
Fields are ripe
It's the springtime of my life"*
While there was no saffron to be seen, there was, indeed, "a golden river," a natural one, utterly magnificent to be seen. It was as if nature, herself, was remembering…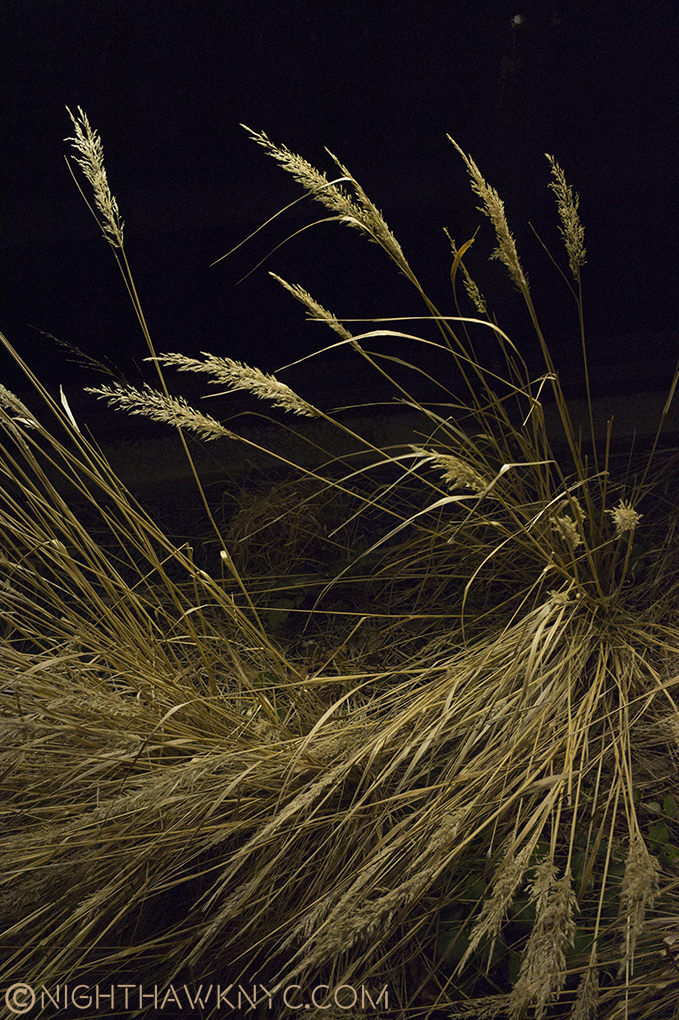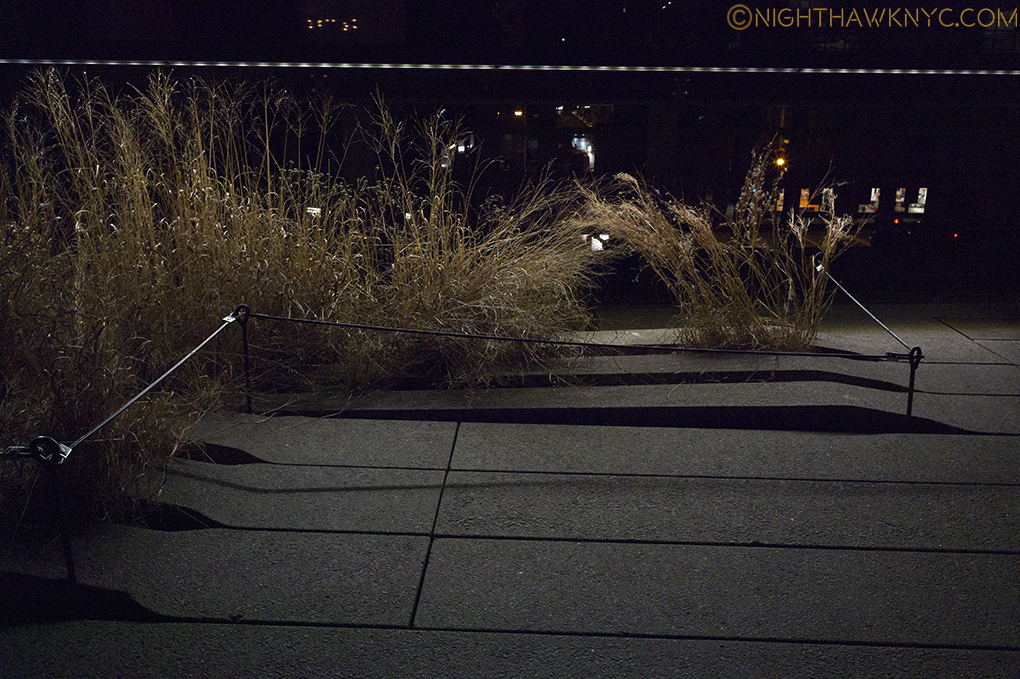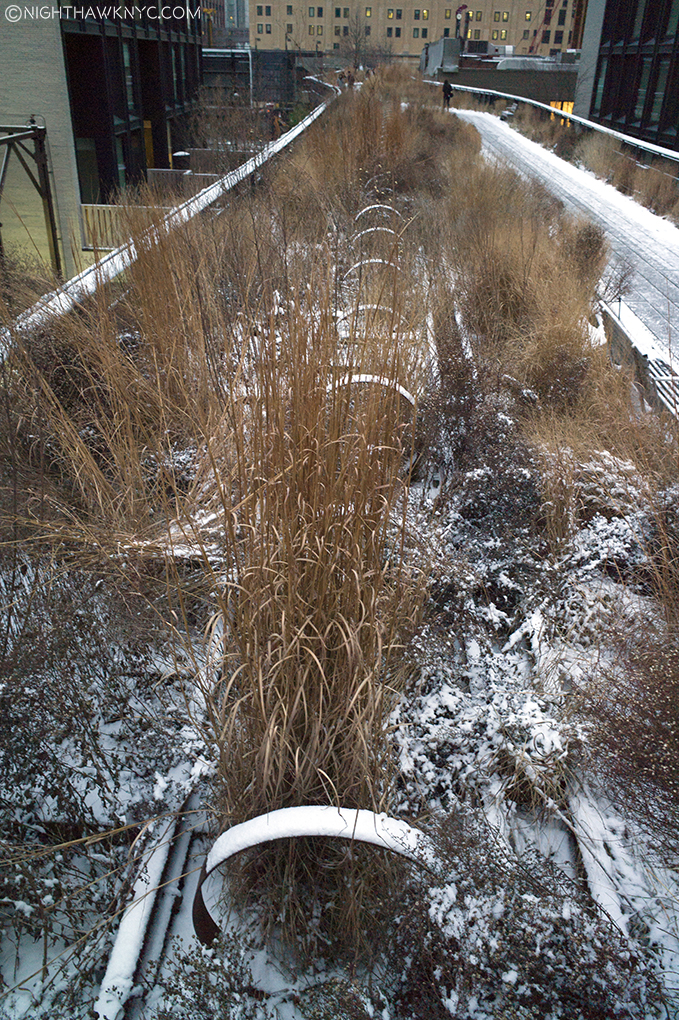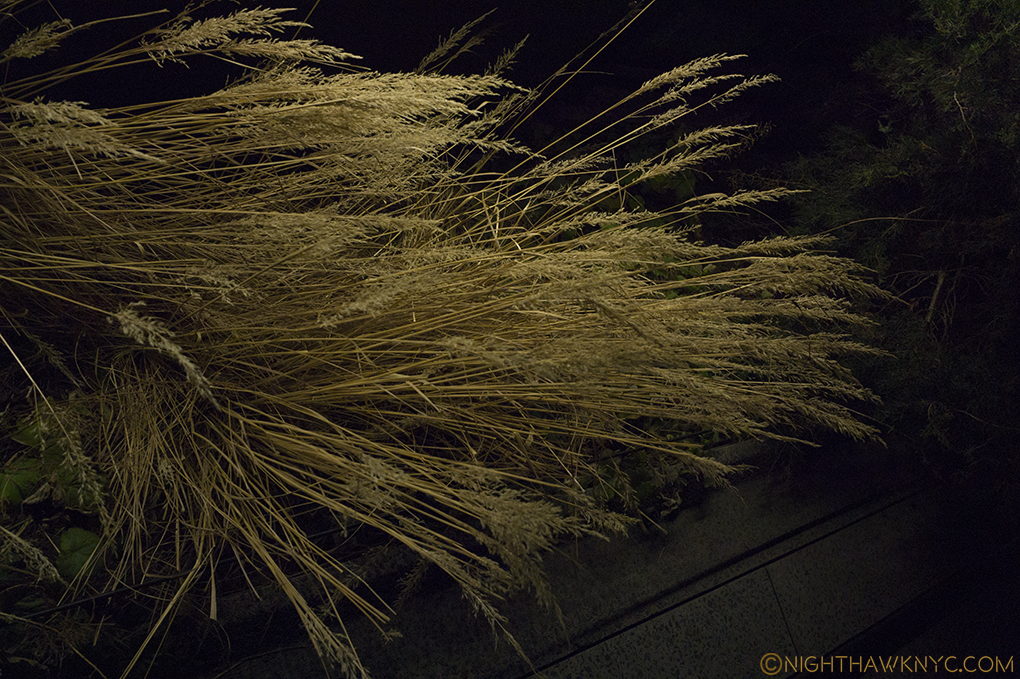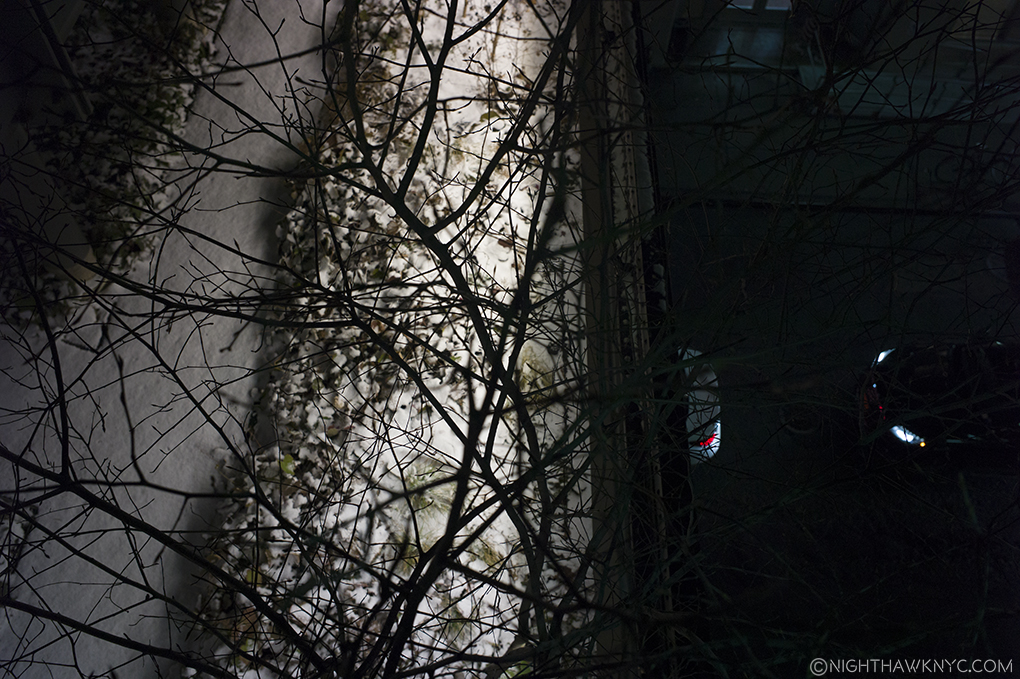 The High Line is, of course, one of NYC's newer Parks, and, a public work of Art in itself- Even in the dead of winter. Frankly? I can't recall ever seeing it as beautiful.
"Seasons change with their scenery
Weaving time in a tapestry
Won't you stop and remember me?"*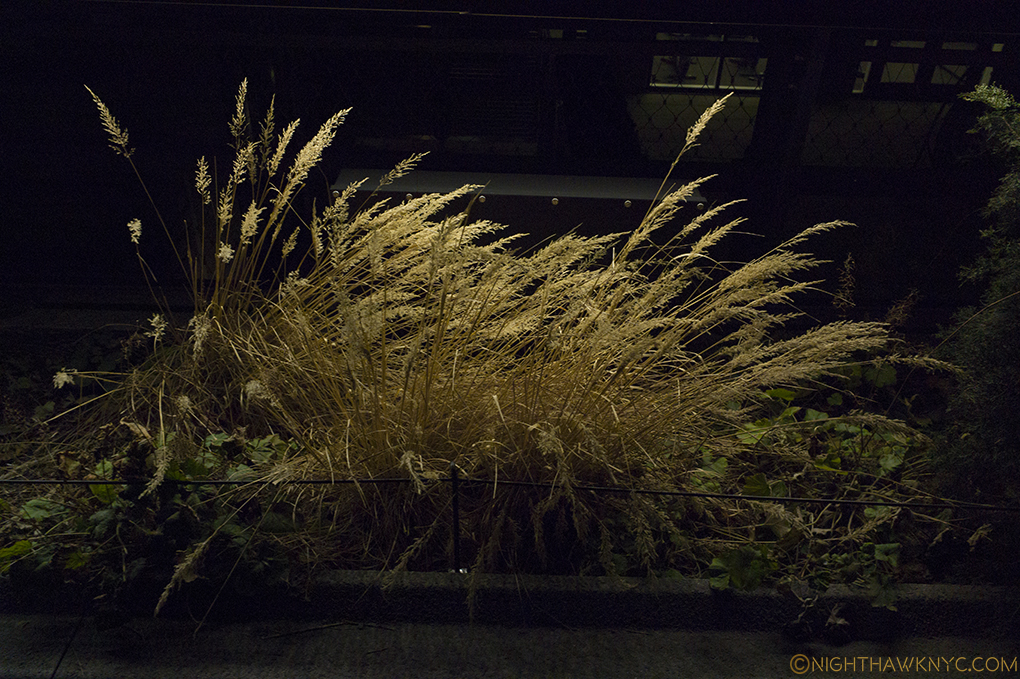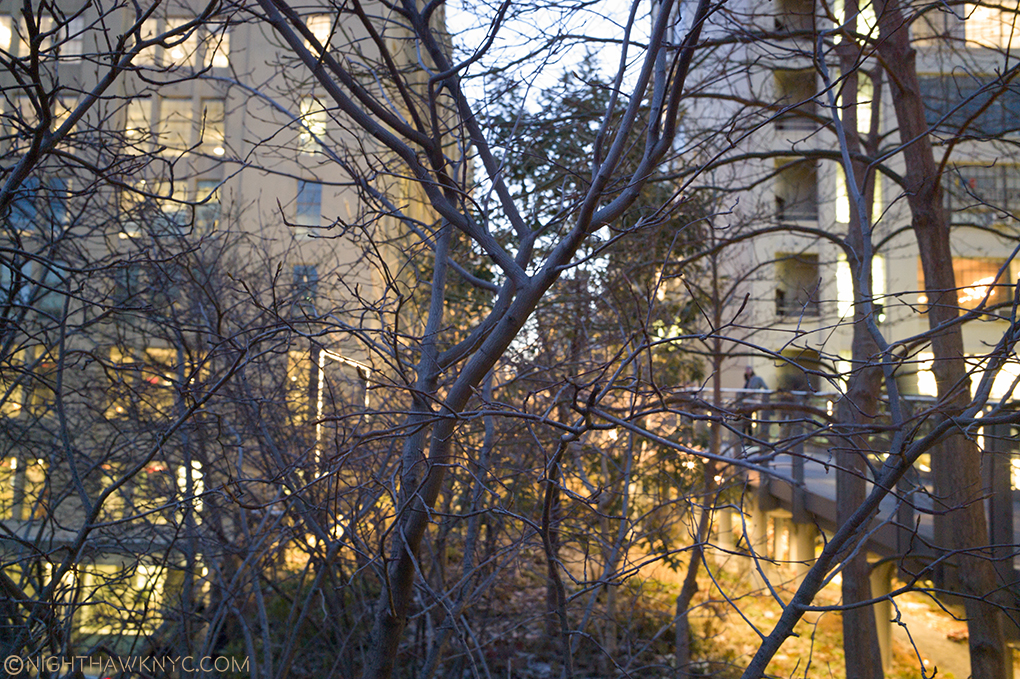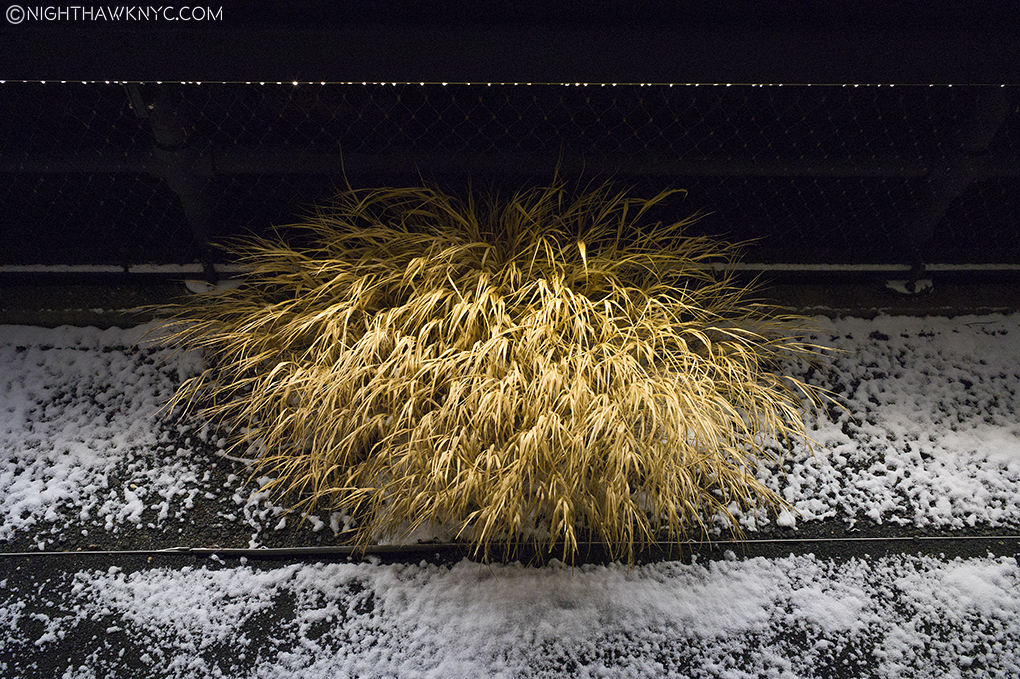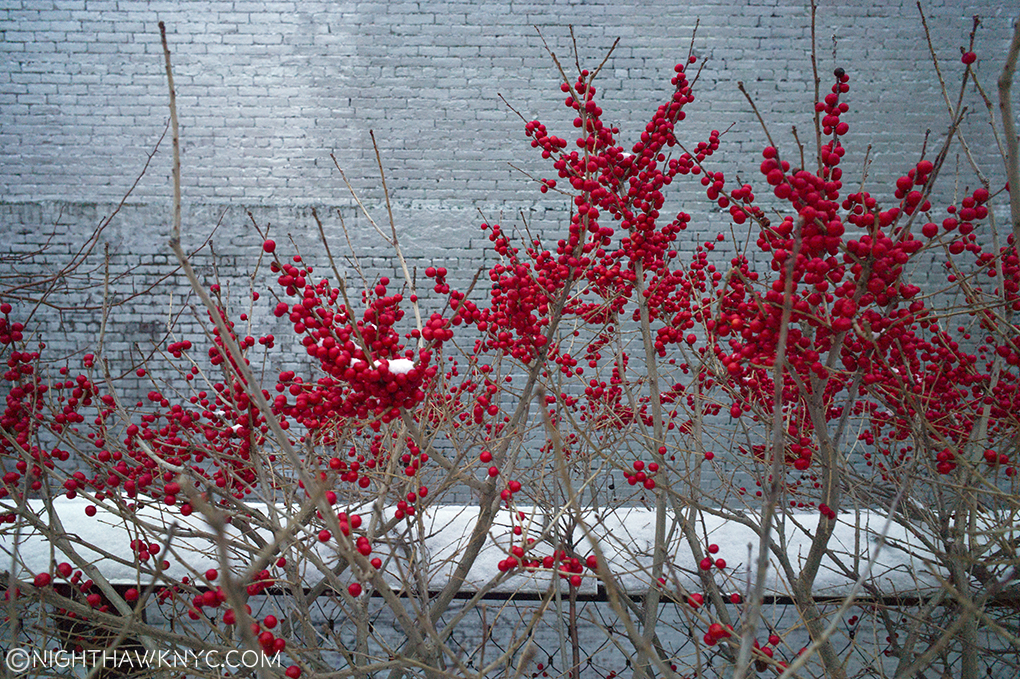 Since nature seemed to be doing it without prompting, I have no choice but to take the hint and dedicate this Post to Christo, and the memory of the late Jeanne Claude, both of whom I had the honor to meet once, before "The Gates," as my way of saying "Thank you," for them, and the 25 years of effort & dedication it took to get "The Gates" to happen.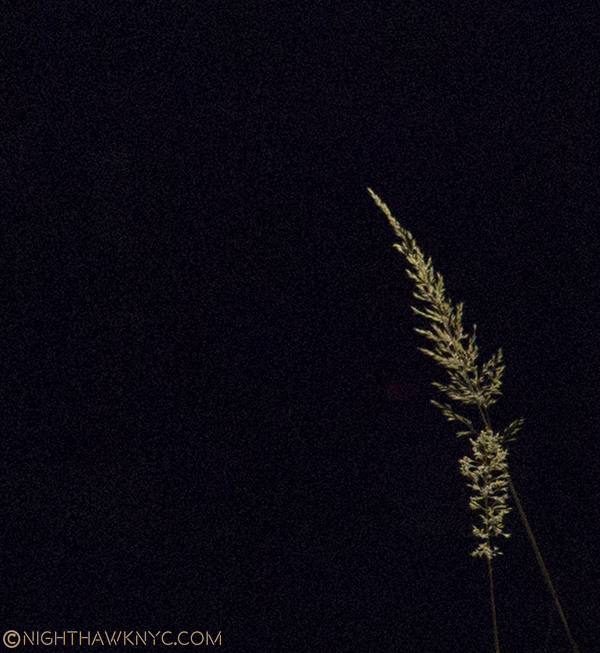 After all, Art doesn't just happen. Unless, it does.
*-The Soundtrack for this Post is "Hazy Shade of Winter," by Paul Simon and recorded by Simon & Garfunkel on "Bookends." Lyrics published by Universal Music Publishing Group.
Please send comments, thoughts, feedback or propositions to denizen at nighthawknyc.com.
Click the white box on the upper right, for the archives, to search, or to subscribe.
This Post was created by Kenn Sava for www.nighthawknyc.com