"Originality is not sought after but imposed on a clear thinking mind by the exigencies  of the message to be conveyed. When that message is startling and different, the means to convey it become original and daring for others, although he who conceived, is not necessarily conscious of any kind of iconoclasm, but feels as if he is performing quite a normal act."
Man Ray, "No. 72. Class (In Time) from "Writings On Art", P.177. Published by Getty Research Institute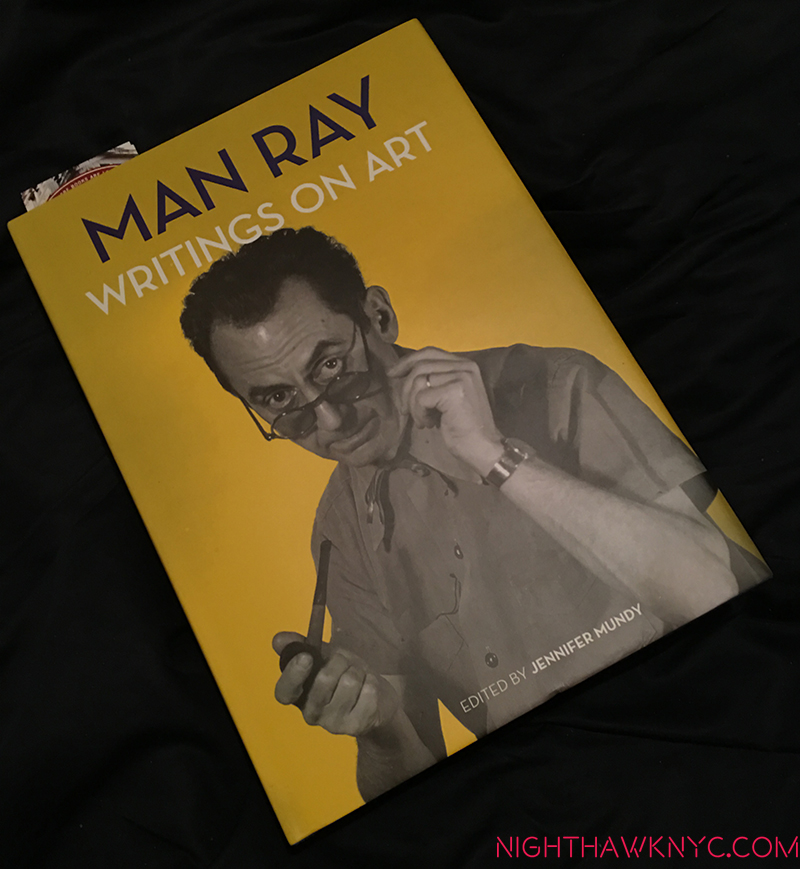 Man Ray, "Obstruction," 1920/1961, Metropolitan Museum of Art-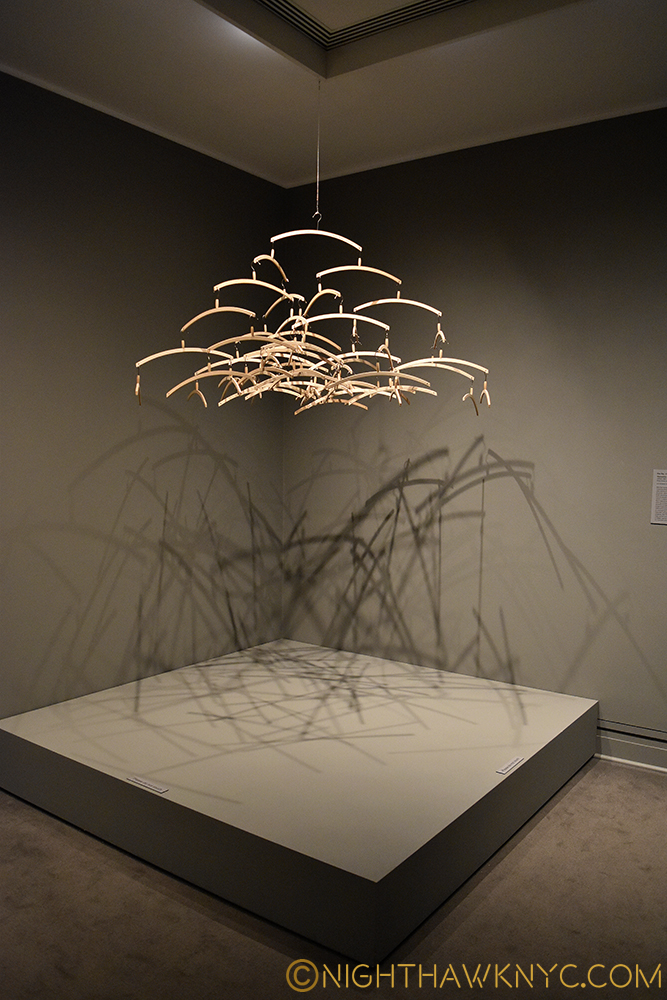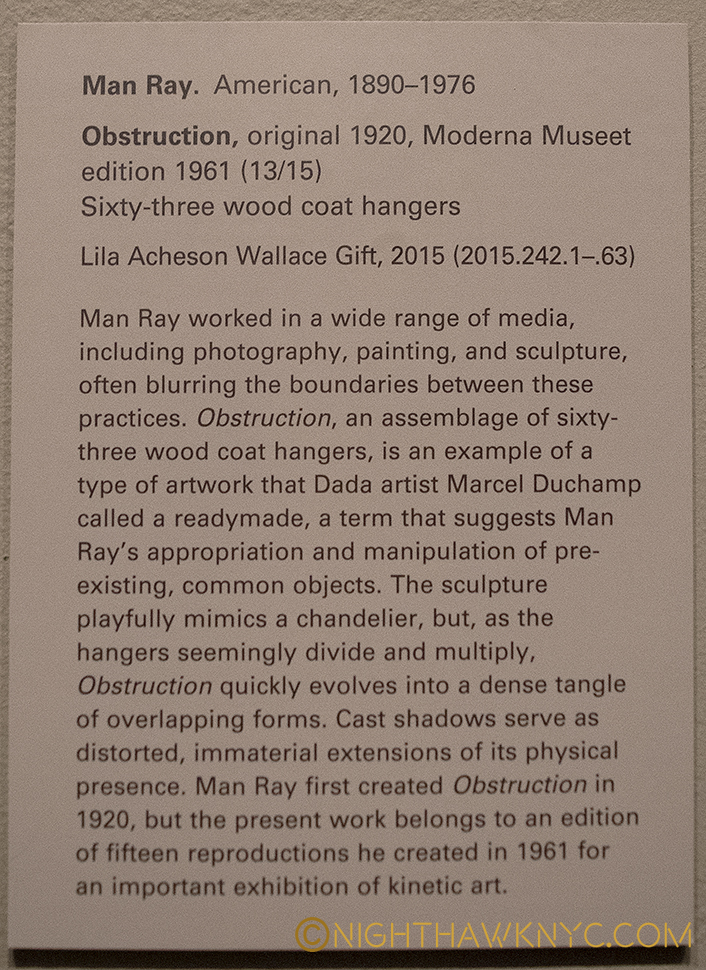 One of the most unique Artists in history, Man Ray is one of those people who seems to continually appear…as one of the most revolutionary photographers ever, a painter (his first love), a sculptor, a graphic artist, and on and on…and also as a writer. He's in all the major museums, but rarely gets a show of his own. I've always admired his work, and continually been surprised by it, and his accomplishment (as in "That's a Man Ray, too?") Having published a fascinating autobiography, perfectly titled "Self Portrait," which drips with both insight and intrigue, now comes a collection of his writings about art. It's a book that even rewards random reading- almost every page has a fascinating example of his one of a kind mind.
I think they make wonderful meditations…The first entry in this series appears here.
Soundtrack for this post is, what else? "Man Ray," by the Futureheads from their 2004 self-titled album.
Please send comments, thoughts, feedback or propositions to denizen at nighthawknyc.com.
Click the white box on the upper right, for the archives, to search, or to subscribe.
This Post was created by Kenn Sava for www.nighthawknyc.com