As the speculation surrounding Prince's death continues, whatever it's tragic cause turns out to be, I prefer to focus on what he created and left us.
14 days ago, as I write this, Prince gave what turned out to be his final performance, alone on the Fox Theater, Atlanta stage with only a piano and a microphone. "You have to try new things. With the piano, it is more naked, more pure," he said announcing his "Piano & A Microphone Tour." Unlike 2002's "One Nite Alone…" 64 date World Wide Tour, during which he was accompanied by a small band that included bass, drums, keyboards and 2 horns, this one was really Prince, Alone…solo. It began with a  Tour Preview show at Paisley Park on January 21, before moving clear across the world for 6 dates in Australia (review and great picture here) and New Zealand, with 2 shows on each date. Leg 2 began with shows in Oakland, CA on February 28 & March 4, After that, the tour was scheduled to continue with shows in Montreal and Toronto. But, before heading to Canada, he stopped in NYC on March 19th to announce that he had signed with Random House to publish his Autobiography to be titled, "The Beautiful Ones," scheduled for release in the fall of 2017. He then did a surprise 30 minute set at "Avenue" in Chelsea on 10th Avenue and 17th Street, which included "All The Critics Love You In New York," and "When Doves Cry," a personal favorite. It would be his last NYC appearance. I didn't hear about it until after it happened. It wouldn't have mattered, though. Admission was by invite only.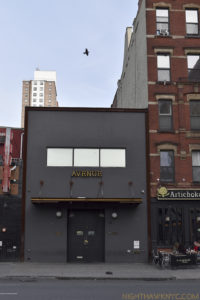 From here, it was back to the tour, as I said, to Montreal, on March 21, and finally Toronto, on March 25, before moving on to the Fox Theater in Atlanta, GA, for what, tragically, turned out to be the last concert he would ever give. (Here's the poster for the show. Here is a shot of tickets.) As with the earlier shows, there was an early and a late show on April 14, rescheduled from the original date of April 7. Though I hope Paisley Park professionally recorded it1, someone in the audience recorded it and made it available on Soundcloud. It has since been pulled, but not before I got a chance to hear it. I cycled it a few times, and thought I'd share my notes on what I heard here. Someone also posted a phone video on Instagram of what he says is the late show "Purple Rain," which would be the last song he ever performed. I saw that, as well, before it, too, was pulled.
When I heard he was planning a "Piano & A Microphone" Tour, I was hoping to get a chance to hear him here in New York, as, for me, the idea of Prince performing sol is a natural. He's a consummate performer, and it would have been a rare chance to experience more of his incredible talents beyond his brilliant guitar playing. He even had Yamaha make him a Grand Piano in a custom specified shade of purple, which was recently delivered to him, and that he never got to use on tour. Sadly, that chance won't be coming, so I was even more curious to hear this raw recording from his last show. Here's the set list for the last show, with the notes I made listening to it, and expanded since, including my attempts to transcribe what he said between songs-
Intro- Atmospheric synth pad background which is hard to hear over the screaming as Prince enters. Title unknown.
"When Will We Be Paid"-(a Staples Singers Cover) – An Amazing performance. Prince's voice sounds as strong and as dynamic as ever, which is much more noticeable with only a piano backing it. A fascinating choice to open the show! This song is nothing less than a History of African Americans up through 1970, when it was written. It includes the lyrics-
"We have given our sweat, and all our tears
We stumbled through this life for more than 300 years
We've been separated from the language we knew,
Stripped of our culture, people you know it's true. Tell me now…
When will we be paid for the work we've done?"
How unexpected. How bold. Talk about a shot over the bow. This is Prince, the teacher, singing wisdom, and he wears it so very well, with a powerful edge in his voice.
Ends with rhythmic clapping. Somewhere, The Staples are very proud.
Prince apologizes for the cancellation and the show being pushed back one week.
"The Max"- Definitely not a song I'd expected to hear performed solo. It appears on the Symbol album by the New Power Generation in 1992. It segues into-
"Black Sweat"- From "3121," Prince's 31st studio album, 2006, Prince vamps on it, dropping the piano out once in a while as it becomes a clap along, and then he actually solos on the piano before it abruptly ends.
:Girl"- A B-side(!) from about 1982, and one that appears on his The Hits/B-Sides compilation. Another unexpected choice, as the whole set is thus far, almost 15 minutes in! A really beautiful and unique song. It contains the now haunting lyric-
"Girl, I guess I finally realized
Keepin' you close to me it would keep me alive"
"I Would Die 4 U"- A Hit! The "Purple Rain" classic opens with a beautiful balladic piano intro. Prince asks the audience to sing the chorus. right away. Its has a nicely slightly laid back energy. Segues into-
"Baby I'm A Star"- He teases it on the piano, then abruptly stops. The crowd goes nuts. He continues in a similar tempo to the record, alternating lines with the audience. "Take My Picture. No. Don't take my picture." Towards the end, Prince shows off his piano chops. Nice. Then he breaks into a rapped discussion I couldn't make out. He vamps over a nice groove as the audience claps along, and ends it by saying what sounds like "Cha Cha Cha." ?
"The Ballad of Dorothy Parker"- From 1987's "Sign O' The Times." At first, it's a stripped down vocal feature, before melting into a solo piano vehicle.
Prince says "Relationships. No matter what we try to do. Sometimes they fall apart, you know?" Then goes right into-
"Dark"- from 1994's "Come." An interesting choice. A nice song, easily overlook among so many diamonds. It contains-
"Like an innocent man that's on death row
I don't understand what made you go
And want to leave me baby
Leave me in the dark"
Big applause.
"Indifference"- Unreleased, and seemingly recent, perhaps dating from 2014. Another unusual choice. It seems that this setlist is about pleasing only Prince, and die-hard fans who love "deep cuts." "You and me alone, in a quiet place," sound like it's closing lyrics.
"Eye Love U, But Eye Don't Trust U Anymore"- From "Rave Un2 The Joy Fantastic," 1999. See "Indifference." Another unexpected song, and another one, about a failed relationship. Crowd members were screaming "I Love You" before this song started. Prince didn't reply.
"Ok. I think I got it out of my system. Maybe Not."
"Little Red Corvette" Segues into- "Dirty Mind." Very interesting to hear with just a piano. This segues, somewhat unbelievably into The Theme From Peanuts(!), "Linus & Lucy," during his piano solo, before going back to "Little Red Corvette," which is another song about a failed relationship.
"Nothing Compares 2 U"- HUGE Screams when it begins. I, too, am so happy he did this! Yup, another song about….you know. Is it possible that some people still don't know that Prince, and not Sinead O'Connor, wrote it? This performance has a nice gospel feel to it, and he actually solos, before bringing the vocal back.It ends with him leading the audience in singing it. "Are you having a good time? Me too." God, I wish I'd been there.
"Thank you, Atlanta. Good night."
Encore 1
"I was just checking. I want to see how serious you are. What I want to do right now is we've got to have a conversation with ourselves. Every once in a while you've got to have a conversation with yourself." Right into-
"Cream"- From "Diamonds And Pearls," contains the lyric-
"You're so good
Baby there ain't nobody better (Ain't nobody better)
So you should
Never, ever go by the letter (Never ever)
You're so cool (Cool)
Everything you do is success
Make the rules (Rules)
Then break them all 'cause you are the best"
Sounds about right.
He changes it to "Look up in the air, it's your piano." then solos. Back and forth with the crowd, with Prince wailing in excellent gospel vocal form. Again, you can't hear any "flu like symptoms," even on this audience recording.
"You are serious about this I see. Have a seat, we're going to have a family meeting. Let me talk to my sister right quick."
"Black Muse"- from what turns out to be his final studio album, the terrific, to my ears, "Hitnrun Phase Two," released in December. Another song about Black History, but this time, looking forward. It's his "answer" to "When Will We Be Paid, that opens the show, and contains this lyric-
"Long ago 2 men held one of us down
Another took a whip and made a terrible sound
Baby watched her father falling down to the ground
That was you and me.
Black Muse can eye share with you
Just came this morning and it's mighty good news
They tipped the hour glass
Now everything is passed
It's true.
They gave the world back to you and me
The faces on the mountains and a dirty sea
A trillion dollar bill and no currency
Still we believe
Black Muse we gonna make it thru
Surly people that created rhythm and blues
Rock and roll and jazz
So you know we're built to last
It's cool.. it's cool.. it's cool..
(Black Muse)
A new day is dawning
Black Muse
A new day is dawning
Black Muse"
Wow.
"How Come U Don't Call Me Anymore"- The B-Side to the single, "1999." Amazing how many people in the audience know it and sing along! "I hear you singing, but you got to tell me why," he says. An overlooked classic. And yes, another failed relationship song. Ends with the audience singing the title, and Prince responding, "I know why I don't call, what about you?" And, "I don't call cause that deep voice brother be answering the phone. You know, the one with the big shoes under the bed. I aint going to try to fight up in here. Little brothers like to run. And go get somebody. Then come back. That fella with the big shoes under the bed." It continues back and forth until he says, "How we gonna get out of this groove?" Ha!
Rhythmic chants of "Prince…Prince….Prince…." Almost 4 minutes later…
Encore 2
He says, "Relationships. There's so much instability (or incivility?) on the planet now. I don't believe in it anymore. I believe people can get along. Even if it's something we need to study. (inaudible) I believe we can get along."
Vamp intro with Prince singing, beautifully, lyrics I can't make out, before going into a ballad version of "Waiting in Vain", a Bob Marley Cover, then he segues into "If I Was Your Girlfriend," again, as a gospel ballad, with a beautiful downward chord progression underpinning. It goes back and forth with a line from Bob Marley, then a good piece of "If I Were…" He's absolutely wailing on it (sorry), reaching into Ray Charles territory. Stunning. Then, he stops and says-
"Did anybody see that movie "The Way We Were?" (loud cheers) The one where Robert Redford broke up with Streisand? Well, she went home and called him on the phone, cause that's the only friend she had. He was the one that hurt her. The only one she could talk to was him."
He continues singing…"I don't want to wait in vain for your love…" Prince doesn't get more intimate and powerful than this, even though he's singing and playing in a virtual whisper.
"Thank you, Atlanta. Good night."
Another 3 minutes of ceaseless screaming go by…
Encore 3
"Sometimes It Snows in April"- From "Parade." Sung quietly, gorgeously over a beautiful piano arrangement. A show stopper, even without the irony it has now. How poignant in retrospect. It was hard to listen to this after the fact with dry eyes. Amazingly, the audience listens and resists singing along. The lyrics-
"Tracy died soon after a long fought civil war,
Just after I'd wiped away his last tear
I guess he's better off than he was before,
A whole lot better off than the fools he left here
I used to cry for Tracy because he was my only friend
Those kind of cars don't pass you every day
I used to cry for Tracy because I wanted to see him again,
But sometimes sometimes life ain't always the way
Sometimes it snows in April
Sometimes I feel so bad, so bad
Sometimes I wish life was never ending,
And all good things, they say, never last
Springtime was always my favorite time of year,
A time for lovers holding hands in the rain
Now springtime only reminds me of Tracy's tears
Always cry for love, never cry for pain
He used to say so strong unafraid to die
Unafraid of the death that left me hypnotized
No, staring at his picture I realized
No one could cry the way my Tracy cried
Sometimes it snows in April
Sometimes I feel so bad
Sometimes, sometimes I wish that life was never ending,
And all good things, they say, never last
I often dream of heaven and I know that Tracy's there
I know that he has found another friend
Maybe he's found the answer to all the April snow
Maybe one day I'll see my Tracy again
Sometimes it snows in April
Sometimes I feel so bad, so bad
Sometimes I wish that life was never ending,
But all good things, they say, never last
All good things, they say, never last
And love, it isn't love until it's past2."
"Thank you." Right into-
"Purple Rain"- Starts it quietly, but the crowd knows right away, and they're into it, torn between listening to him perform it for them, and joining in. After one verse/chorus, it segues into- "The Beautiful Ones", which is hard to hear him sing due to the non-stop screams. It gets two verses and choruses, before a beautiful segue back to "Purple Rain" as a slow beautiful ballad, which he gives a big, slow ending, reapeating the last line, "I only want to see you laughing in the Purple Rain," 4 times. Then, he goes right into-
"Diamonds and Pearls", which he asks the audience to sing. After one chorus, he modulates back into a very gospel "Purple Rain"- "Let love guide you to the Purple Rain," is the last line he sings before the wordless falsetto ending.
The tape fades out. It's over.
Just amazing.
From listening to only this (the late) set, his song choices are very striking, often very surprising. They speak to the comfort level he has in this solo environment to try things. It's certainly not how he'd program a setlist with a band at all. I guess I'll always wonder about how many of the songs in this set relate to relationships, failed ones at that, as much as I'll appreciate his social conscience. Then again, we learned early on about Prince and duality, right?
According to setlist.fm, this was the setlist for the early show. It included  Joni Mitchell's "A Case of You", which coincidentally, I had chosen as the Soundtrack to my Jackson Pollock Post on April 11! He also performed David Bowie's "Heroes," and the Peanuts Theme, again. I haven't heard the early show, but it's tempting to take both shows as one big one. Taken as a whole, It's kinda hard to think that they weren't designed for an album or video release (hopefully both). Their minimal overlap, with rarities in each seem designed to also please hard core fans who were lucky enough to attend both shows, the cheapest tickets for which were $100.00 each, face value. Who knows? Maybe as with "One Night Alone…" he was planning a tour best of album. Regardless, it shows that Prince certainly had a deep understanding of his catalog, a continually open ear to what others were doing3, and finding great songs, that were great choices to cover as a result. It reminded me of how much he surprised people during the Super Bowl when he covered Foo Fighters. I love that about him- that continually open mind to a good song.
Earlier shows on the tour contained about 2 covers per set. "Linus And Lucy," and "Waiting In Vain" by Bob Marley seemed to be staples, "Heroes" and "A Case of You" appeared a few times, and "Use Me" by Bill Withers appears. He also performed songs he wrote for Vanity 6, The Time, and Madhouse, but didn't record himself. In Oakland on March 4, and in February in Australia, he performed "Over the Rainbow,"" Stand!" By Sly & The Family Stone, Ray Charles' "Unchain My Heart" and Martika's "Love.Thy Will Be Done." Looking over the setlists for all of these shows, there is a surprising amount of variety among them. Absent from the list of covers he performed (admittedly, the tour was cut short, so who knows what else would have been played) are anything by Michael Jackson (I'm not surprised), Jimi Hendrix, James Brown, or Miles Davis (all of which would have been great). I saw a report that he was rehearsing George Gershwin's "Summertime," which Miles did record on his "Porgy & Bess" album. That would have counted in my book.
If you're wondering, I didn't hear any signs of illness or decay in this set. Not even a cough. No long pauses between songs, except the encores. Yes, sitting at a piano may be a bit less strenuous than jumping around for 2 hours, like he did with his bands, but he is the only one singing (and playing) and his voice is clear & strong throughout, even at whatever distance whoever recorded this on non-professional equipment. It seems to even get better during the encores. Though this was part of a tour, and Prince was nothing but obsessed with every detail of his shows, this show has something of a one-off feel to it. It feels much, much more casual than I'd ever heard Prince before. Thought it no doubt wasn't, it feels unrehearsed. It feels like anything could happen. But, it also feels like he was in control, every single second. Like always.
I read a report that Prince said Atlanta was the best show of the tour. No other recordings of other shows have turned up yet, as far as I know. Years ago Elvis Costello toured with only pianist Steve Nieve and a subsequent CD set of all the shows was released. Looking at these setlists makes me hope something similar happens for them. Let's hope we get professional recordings of these very special performances that would have been "historic" even if he had gone on living for many years, one of these days. So we can all wonder- "Why all the songs about, and the mentions of failed relationships?"
Afterall, Prince's music lives on, and will continue to do so. So, it would make a great addition to his canon, and legacy.
Lyrics quoted in this Post- "When Will We Be Paid" as performed by the Staple Singers, appears on their album, 'The Very Best Of The Staple Singers" on Stax Records. Authors and Publishers unknown. "Waiting In Vain" by Bob Marley, from "Exodus," is published by Blue Mountain Music, Ltd.
All other lyrics are by Prince Rogers Nelson and published by  Universal Music Group.
Comments are off, but that doesn't mean I don't welcome them, thoughts, feedback or propositions. Please send them to denizen@nighthawknyc.com
Click the box at the upper right if you'd care to subscribe. Thanks!